Choosing a fence type...
Below is a brief look at some of the work that we have completed. Please don't be put off if you cannot see a photo of what you are looking for as due to our extensive skills we are able to offer a large range of bespoke services that aren't always available from other companies.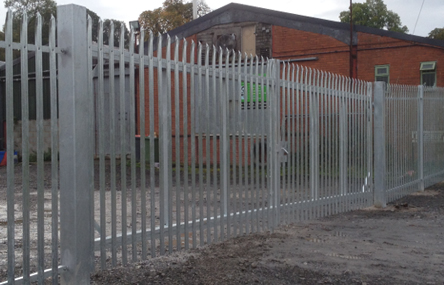 Security Fencing
With a wide range of security systems on the market, we are experienced in installing a vast variety and can offer advice on which system best suits your requirements.
We are able to make use of our supply chains to offer either "off the peg" gates or bespoke gates made to your exact measurements.
The correct system twinned with a professional installation can give you peace of mind that your site is left secure in your absence.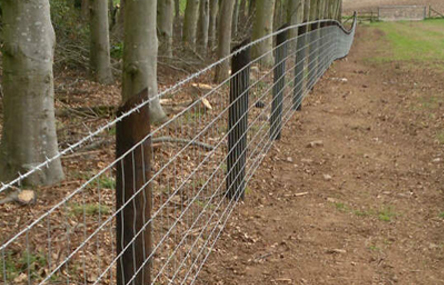 Agricultural Fencing
Our Agricultural Fencing comes in many formats, from lamb-safe netting and multi strand barbed wire to 8' high deer fencing.
We use a range of timber from 15 Year Guarantee Tanalised to Pressure Treated Creosote. All timber is specifically sourced and from FSC Accredited Mills.
Due to the nature of our state of the art machines we can offer very competitive prices on ground that has proved difficult to access by traditional methods.
We only use high tensile netting due to its strength and longevity once erected correctly.
We strongly believe that our attention to detail makes our agricultural service second to none. Please read our testimonials to hear what some of our customers have said about our work.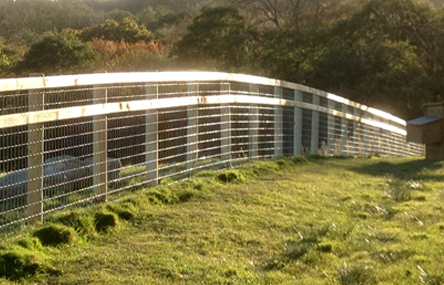 Equestrian Fencing
Having made the commitment of both time and money in owning a horse, the last thing you want is unnecessary vet's bills due to poorly fenced paddocks.
At M J Evans Fencing we offer a full range of bespoke horse netting in every conceivable height that stops your horse putting their hooves through the fences. This is constructed out of very strong high tensile netting to withstand the vigorous strain that horses can exert on a fence.
For more information on this or any subject please click on the contact us page.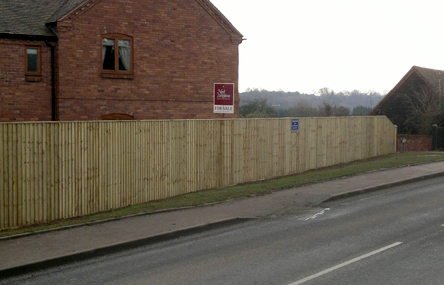 Domestic Fencing
Finished to a high standard our domestic fencing using responsibly sourced 15 Year Guarantee Timber can include anything from close board fence to provide privacy to a dwarf palisade fence to define a boundary.
We have the ability to make a fence flow and look aesthetically pleasing even on undulating ground, if you can think of a fence here at M J Evans Fencing we have the knowhow and technical ability to construct it.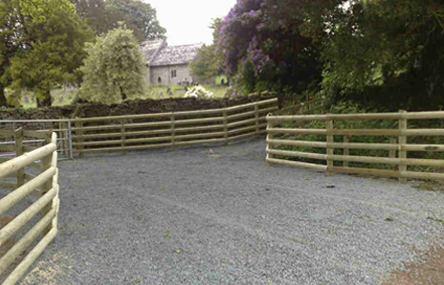 Post and Rail Fencing
This fence can look stunning in many applications from Horse Arenas, Driveways, Paddocks and also Domestic Fencing.
We can supply everything from square sawn to give that perfect crisp finish, to half round or rustic and everything in between.
Wherever possible our posts are driven enabling us to do large quantities in a short period of time, which helps to keep the labour to a minimum.